My best friend makes the best cupcakes, and I'm not only saying this because she's my friend, but because they truly are. I'm never the food critic (I find it hard to analyze food -- either I hate it or I love it), but I can honestly say that these are better than Sonja's.
I mean, come one, these ARE pretty: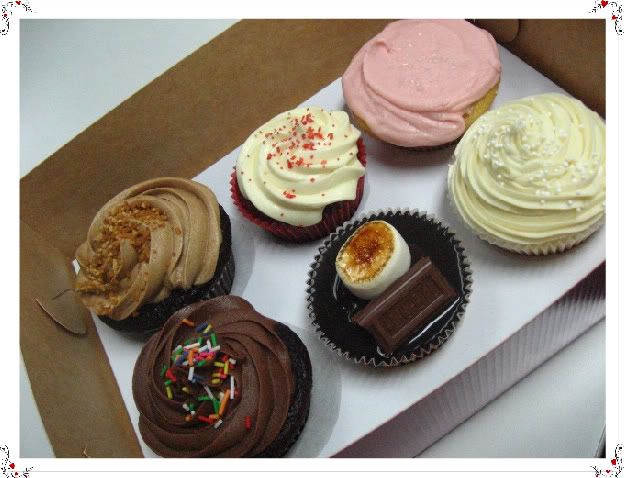 Biting them is almost such a sad occasion, as if you're destroying a work so precious, so pure...
... until you sink that mouth into that puffed bread, and the icing and all that sugar melts. All create a symphony of flavors no words can ever give justice to: screw precious; you are Sue Slyvester.
Now, she (my best friend, not Sue), along with two other friends, are magnanimous enough to share these little hearts from heaven. You may look at their other creations by visiting their websites,
Sugar Rush Lab
and their
Facebook page
. I've long been bugging them to create a simpler layout for the flavors and prices (:-P) but they should be all there.
To order:
sugarrushlab@gmail.com
+63 917 856 0049