This happened early this morning.
It was about 4am and I was half-asleep, when I felt that it was colder than usual so I reached for my blanket and tried to cover myself with it. "Tried" because as I attempted to do so, I could feel something else tugging the blanket to the opposite direction. I tried doing this several times, me tugging the blanket toward my body, but when it dawned on me something was preventing this, I got jolted awake. I got very scared so I kept my bedside lamp switched on.
I fell asleep and I dreamed about my lola, who passed away 13 years ago. In the dream, she was alive but in her early stages of cancer (she died of cancer of the lymphoma). The entire family was hearing Mass and I just kept crying and crying as if we were so close to each other (we weren't in real life). When I woke up, I felt as if my heart got lifted off its burden -- what one usually experiences after crying in a very long time. It may have just been a dream but it was the first time I cried for my lola.
* * * *
In other news, these were taken
during my Cebu trip
, at the Basilica of the Sto. Nino: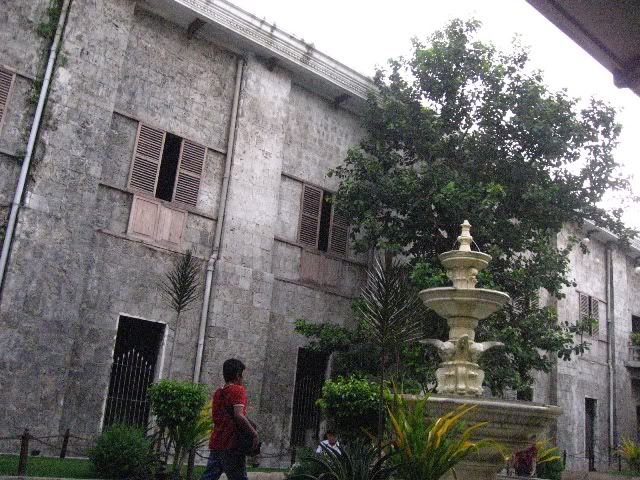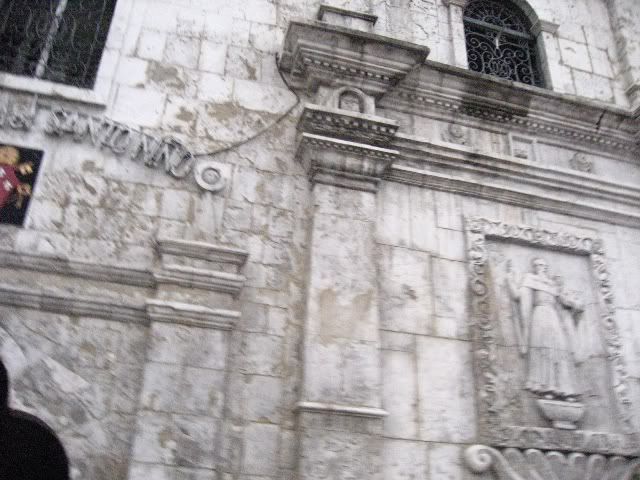 Figure is a little hazy, but if you take a closer look, there's a white silhouette of a kid in this one:
... and that of long-haired lady, peering out of the window (perhaps, staring into the camera) in this one: