I've been reading essays by "free thinkers" or basically, philosophers who think that religion do more evil than good so buying a nativity set was the last thing on my mind. But when Mon and I saw this particular set, we were blown away by... the fashion! LOL! It's so Vivienne Westwood! So I bought one for my folks back home.
When we got back to our apartment, Mon thought of having a photo shoot ala Looklet, so voila!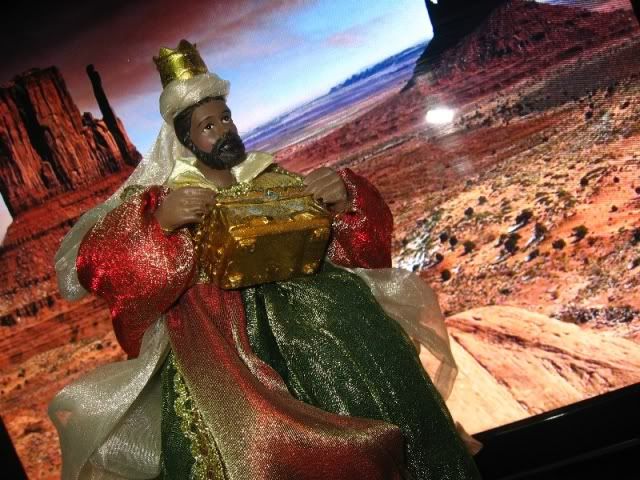 This made me think how many of the Kings were actually black.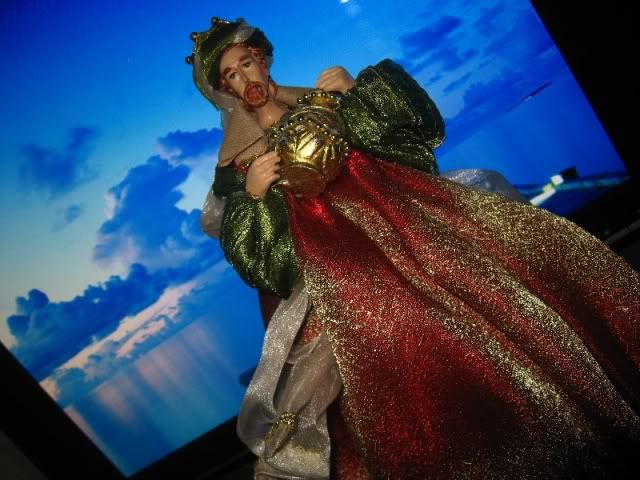 Here's the Aryan king. Shimmer kung shimmer!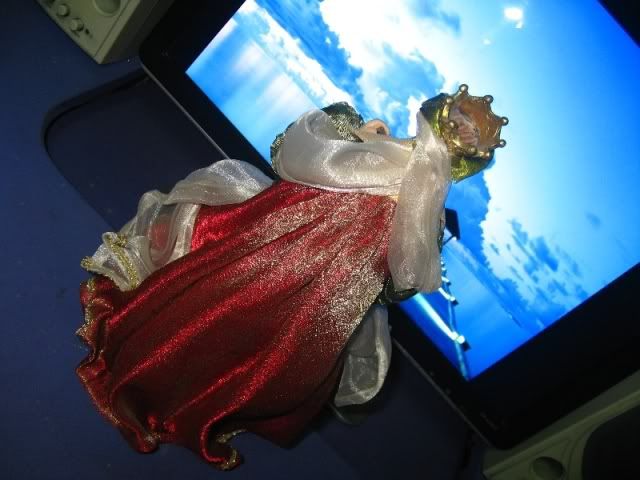 Back detail



But hands down, this King has the most flamboyant couturier! Spectacular curving and curls!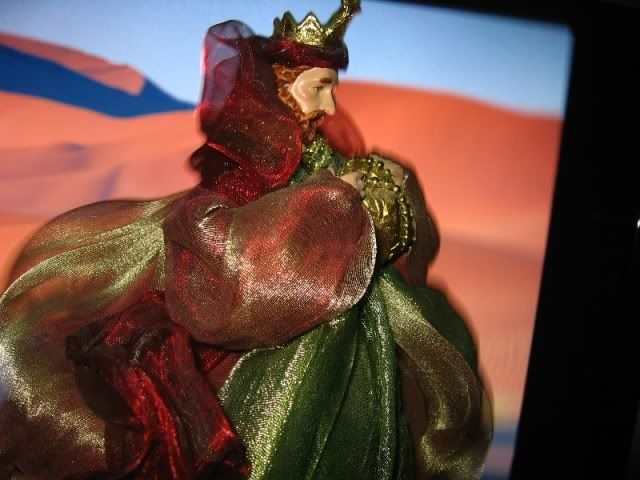 Overwhelming but still proportional draping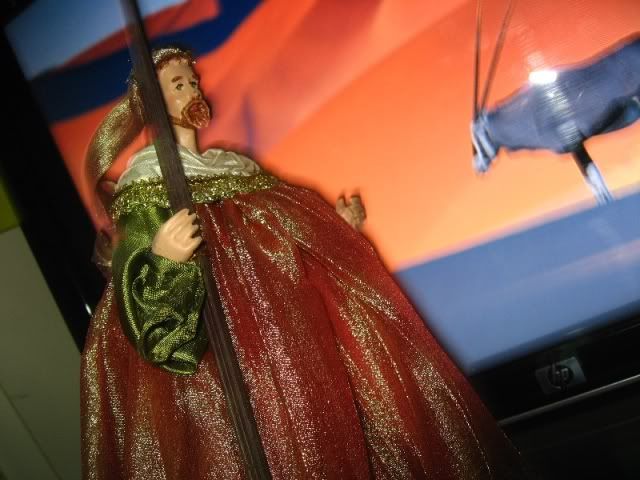 Joseph in his empire-cut ensemble.



Full version. Even without a crown, he makes a spectacular headpiece statement.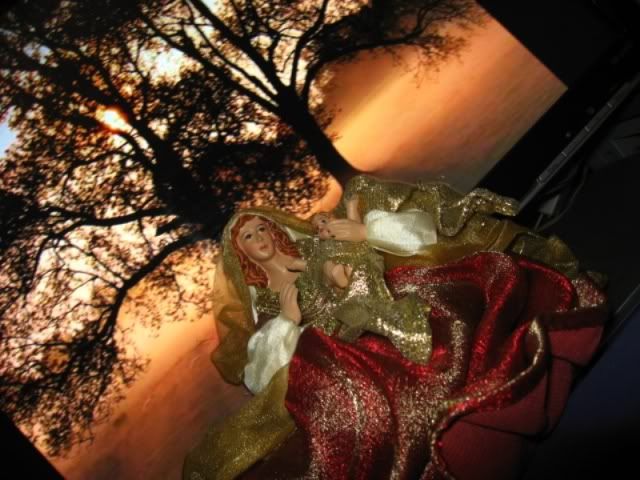 Mother Mary and Baby Jesus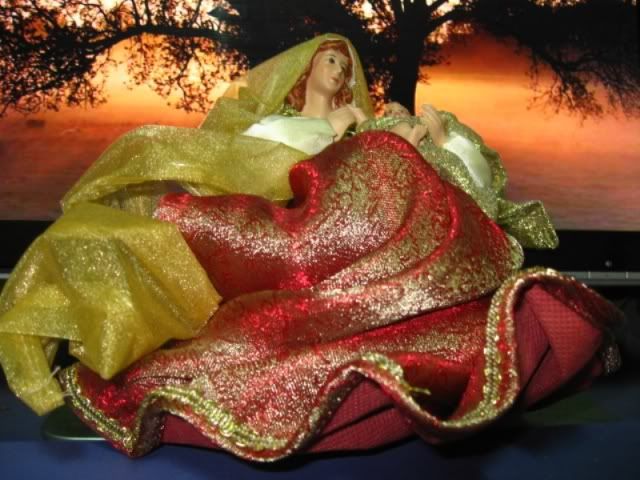 Kakapanganak lang nya sa lagay na yan ha!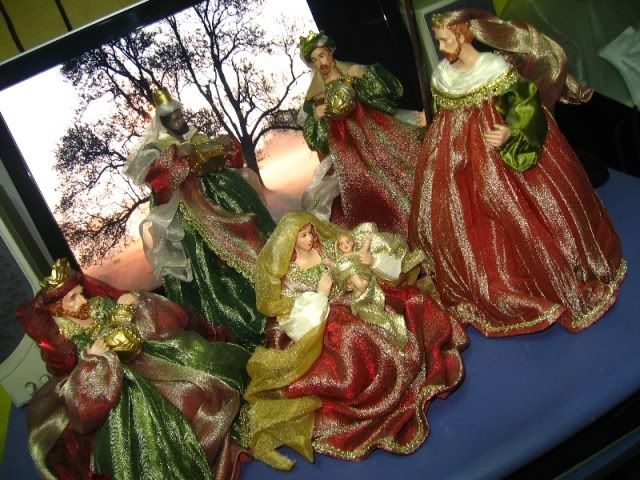 The curtain call.


Unfortunately, the set doesn't say which company made these lovely creations -- although it does say it was made in the Philippines. Well done!