I lost the
Looklet Ludic Contest
. I'm thankful for having been nominated and getting a decent number of votes. In terms of ranking, parang Philippines lang sa Miss U, haha.
Thank you to those who voted :-)
* * * *
Mon's Looklet for me while I was bedridden for six days last week: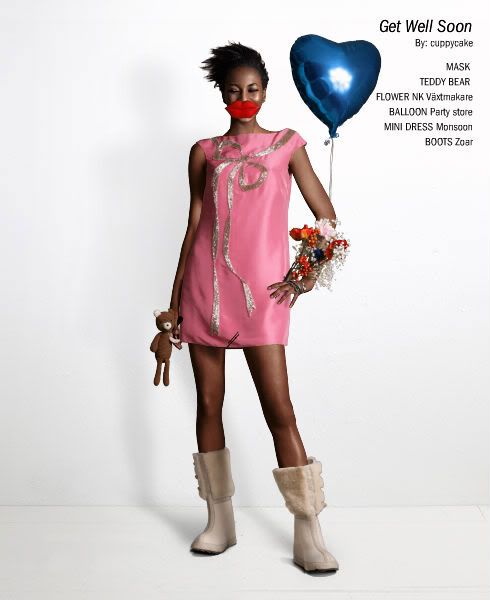 Cuppycake asked the Gift Lady to bring these presents to Bluearden: (1) a Tenderheart Bear toy, (2) some flowers arranged by the Flowers Guy, (3) a BIG KISS, and (4) a "My Heart Belongs to Bluearden Alone" balloon. Get well soon, Pogi. Mwah! :-)
I told him I wanted to see him dress like this in real life, haha.
* * * *
And one of my city series creations, which I dedicate to
Auee
:
London
* * * *
Isn't
Glee
just the most awesome new TV show? It made me drop Gossip Girl off my viewing list; GG characters have become too emo and Lindsay Lohan for my palate.