UPDATED: August 14
Panama wins Best in National Costume:
2nd place goes to Nicaragua
and 3rd place to Ecuador
I'm disappointed that China was complete shut out; judges obviously don't appreciate understated elegance.
* * * *
Move over, Japan! The fiercest National Costumes belong to Misses China and Peru: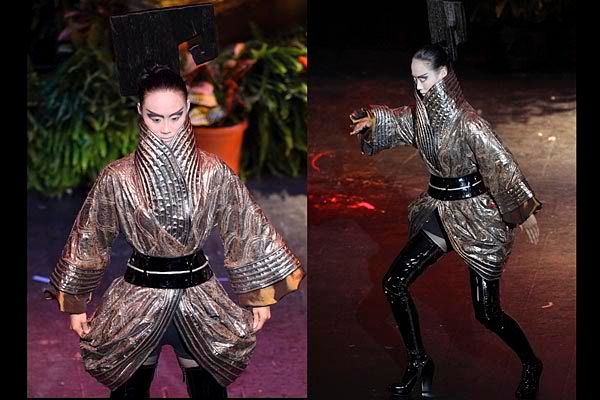 Another

fasyo

n-winning moment for China.



Peru's front and back views of her costume, "La Diablada," which is based on a character from local folklore.

Here are the other candidates whose costumes stood out at the presentation show: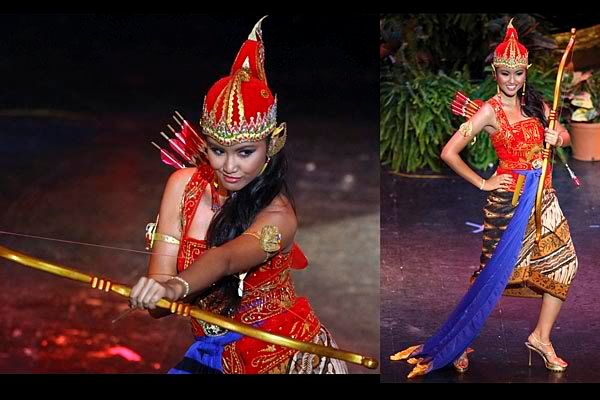 Indonesia. I am now rooting for this girl as well.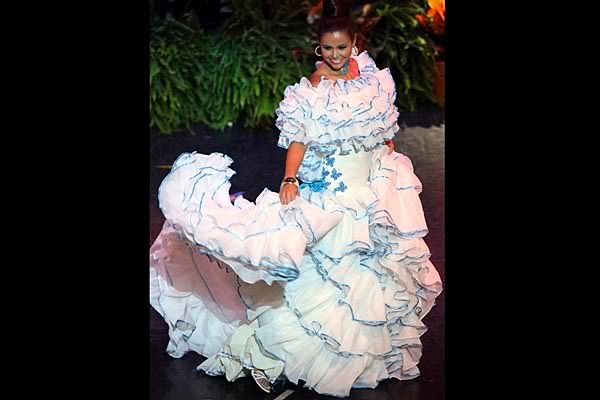 Costa Rica in a Pollera



France champions the vaudeville!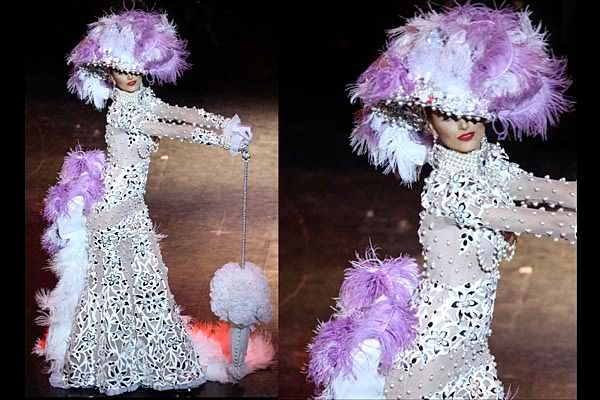 Venezuela. I don't know what this is, but that face is pure glamor.



Singapore as a lovely orchid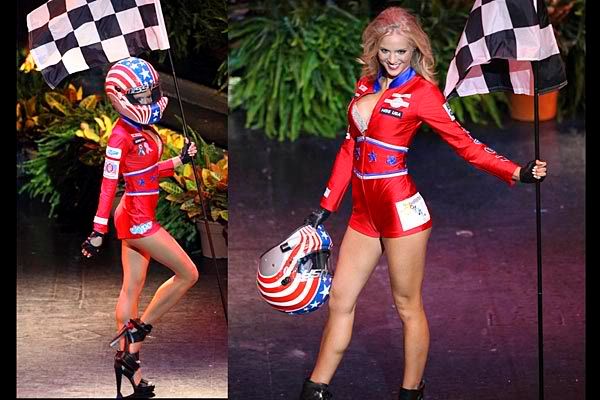 USA in a NASCAR costume



Panama, also in a devil-inspired costume, titled "Diablo de Portobelo."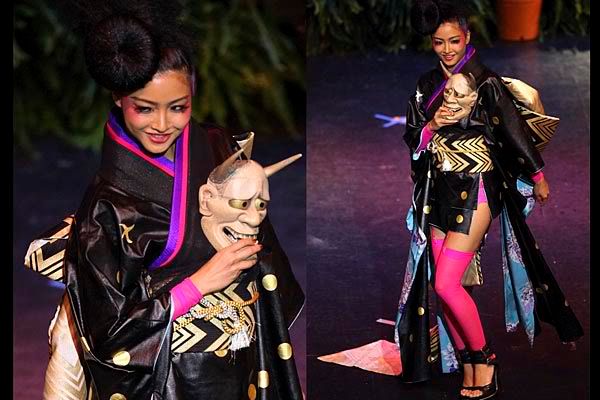 Japan, with a covered-up version of her original costume, which angered the Japanese public.



Seriously, I am just thankful that Pamela looks gorgeous despite the sacrilegious

terno

.