I imagined it to be slutty, but I didn't think it was going to be
this
slutty.
Last month, I blogged about
the inspiration for Miss Japan's National costume
, which I believe was taken from the pages of Vogue:
I even remarked amusement at the fact that the um, panty is showing.
But
my gulay
, I didn't imagine they'd really take the panty all the way to the Miss Universe pageant.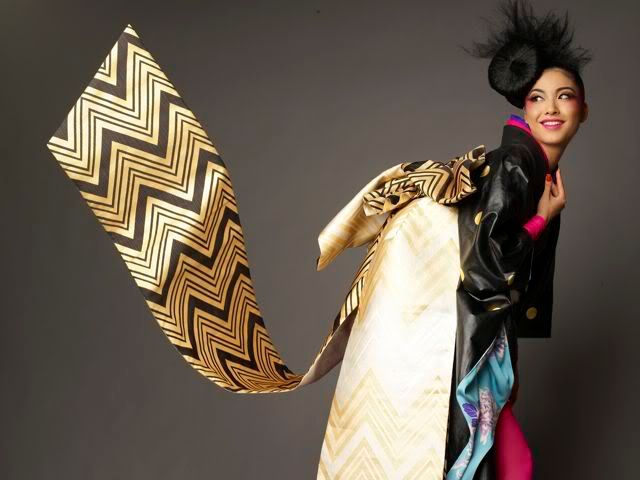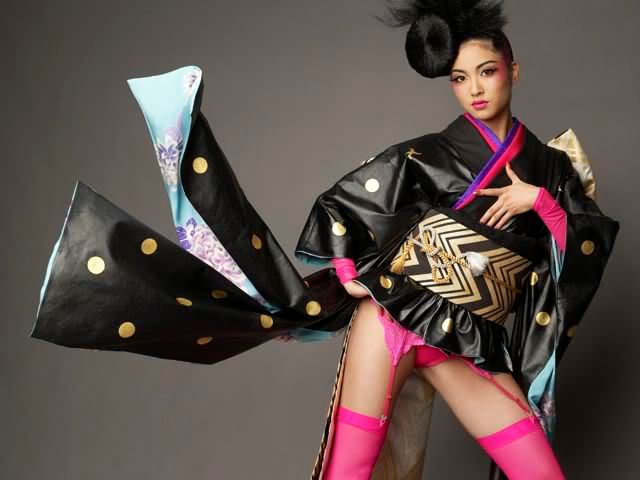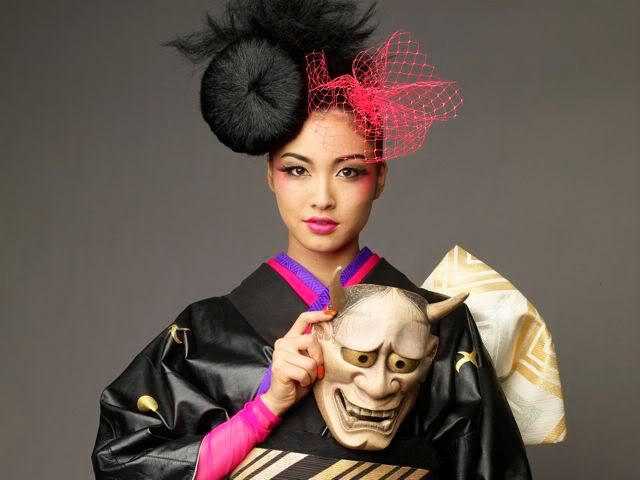 credit: Ines Ligron
The kimono's beautiful, no doubt. I'm not just sure about the display of the undergarment and um,
that
dent. Or am I being too conservative? According to Ines,
"I want to bring the image of beauty queens to a level which matches mine and not struggle to remain safe and politically correct. I believe that traditional beauty queens are irrelevant in today's world, and this is what most people think... In Japan, our media exposures have exploded since the past 5 years because we deliver a work that fits today's entertainment expectation. I wanted to share with you all my feelings, my views and my vision. This is what I just sent to the Miss Universe Organization."
The whole statement and more photos in
her blog post
.
I agree about making beauty queens more relevant; in fact, I cringe about using the terms, "beauty queen" and "pageant" because they do sound dated and trivial. However, I think it is also more than an image problem:
what does one do
to stay relevant? I'm sure there are other things to do than raising conservatives' eyebrows by way of crotch and camel toe display.
To Miss Japan's credit though, how is this different from the swimsuit competition? I suppose that since this is Japan's national costume, no one else can argue about this but the Japanese themselves. (Gosh, can you imagine if the Philippines' representative don something like this? Given our penchant for dramatics and overall
ka-OA-an
, this would be huge.)
On a less serious matter, I can only think of one person's influence over this: who else but Lady Gaga? She did perform last year at Miss Universe, albeit with her pants on: