I sketched these during the height of anticipation over what Michelle Obama would wear during Inauguration Day. I didn't really take it into consideration whether she'd actually wear these -- the obvious answer would be no, lol.
For the oath-taking: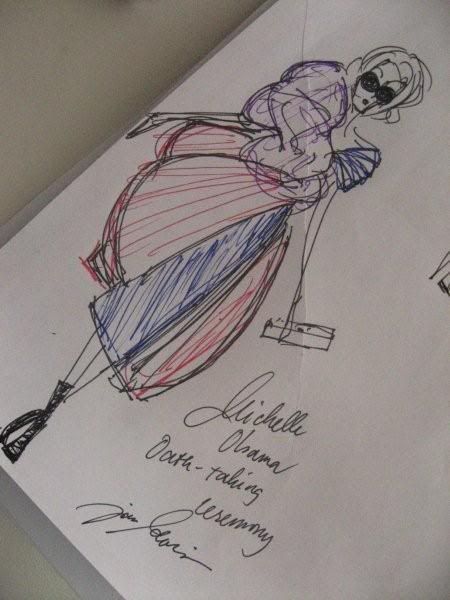 A (faux) fur stole over a two-tiered, side-pleated red coat and blue dress, with boots.
And for the Inaugural Ball:

Jewel-neck, backless blue gown with a giant rosette at the knees. Hair rosette, optional, lol. I know, I know, it's a wee bit prom-like. And vaudeville French :-P