About Me
I'm Jason and I was born and raised in Manila. I started writing professionally at age 19, when my byline first appeared in the Philippine Daily Inquirer. I then became one of its student correspondents, and my assignments included being a gasoline boy and a T.G.I. Friday's waiter for a day. At present, I'm an Intranet content manager and a contributing lifestyle journalist. My work has also appeared in SilkWinds (Singapore), Aspire (Hong Kong), and www.interaksyon.com. I mainly blog about food, movies, and occasionally, current events.
View my complete profile

One Book a Month project
Reading: The Night Circus by Erin Morgenstern
August: Gone Girl by Gillian Flynn
July: The Prague Cemetery by Umberto Eco
June: Inferno by Dan Brown
May: The Great Gatsby by F. Scott Fitzgerald; and Religion for Atheists: A Non-Believer's Guide to the Uses of Religion by Alain de Boton
March: Swann's Way by Marcel Proust
February: Brave New World by Aldous Huxley
January: To Kill a Mockingbird by Harper Lee; and Garlic and Sapphires: The Secret Life of a Critic in Disguise by Ruth Reich

Archives

Faves
Birthday Sluts

-

Ross Mathews (38) Ben Platt (24) Kreayshawn (28) Pia Wurtzbach (28) Chi Chi DeVayne (32) Jessica Lucas (32) Kimberley Nixon (32) BenDeLaCreme (35) Morgan H...

5 hours ago

Back in Cebu

-

I left Japan last 4th July 2017 and began working in Cebu on 18th July 2017. I could have given myself time for a break but knowing me, I need to keep mys...

3 weeks ago

Indian Summer

-

I N D I A N S U M M E R J A I W O L F ~ It's so beautiful. I'm crying.

1 month ago

For Patrick

-

This letter was published in Manila Bulletin on June 17, 2017. It was a surprise for Patrick. And he was surprised. He says he didn't do much to deserv...

2 months ago

Thoughts on Reading 'My Family's Slave'

-

Some thoughts on reading Mr. Alex Tizon's 'My Family's Slave'. At my age I remember the concept of 'giving' children away to other people as either 'gifts'...

4 months ago

Reclaiming the word "Autistic"

-

Autism is associated with enviable qualities. To be autistic means to be focused on things one is passionate about. To be autistic means to have great memo...

5 months ago

A Letter To Tala on her Fourth Birthday

-

My dearest Tala, Today you turn four! I almost don't want to believe it, I wonder if I've made a mistake and you're only really just three. (Some of your...

6 months ago

I have moved… again

-

A lot of things have happened—crazy, shitty, strange things and I'm writing about them. (Not sporadically this time.) Head on over to The Shrinking Ninja. ...

1 year ago

I got styled!

-

I finally got some mojo back into my wardrobe, thanks to Anne of Stylist of Sorts! Balik fasyon with @annehbella at BGC. #summer #style A photo posted by K...

2 years ago

Ten Years of Blogging

-

Wow. Hard to believe but it's been that long. I look back from time to time, and see stuff that I wrote when times and things were vastly different. There ...

2 years ago

I think my favorite part of Singapore…

-

…are the quarters with lovely colonial buildings — usually old shophouses — that they've since restored and turned into shops and restaurants and pubs. As ...

3 years ago

33: THE YEAR I GOT MY GROOVE BACK

-

I spent a good part of last night reading my entries and going through photos since my last birthday and I have to say that my 33rd year on this earth was...

4 years ago

Thursday, January 29, 2009
LOL!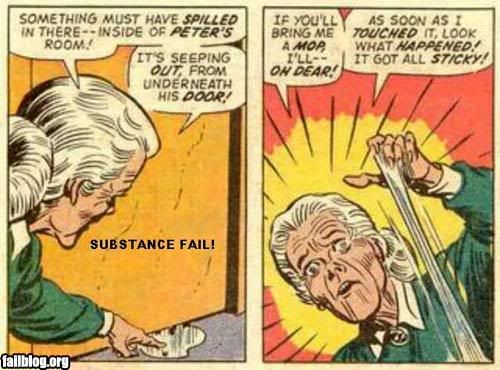 via
MDJ Superstar
posted by

Jason
at 11:31 AM
in laugh trip

* * * *